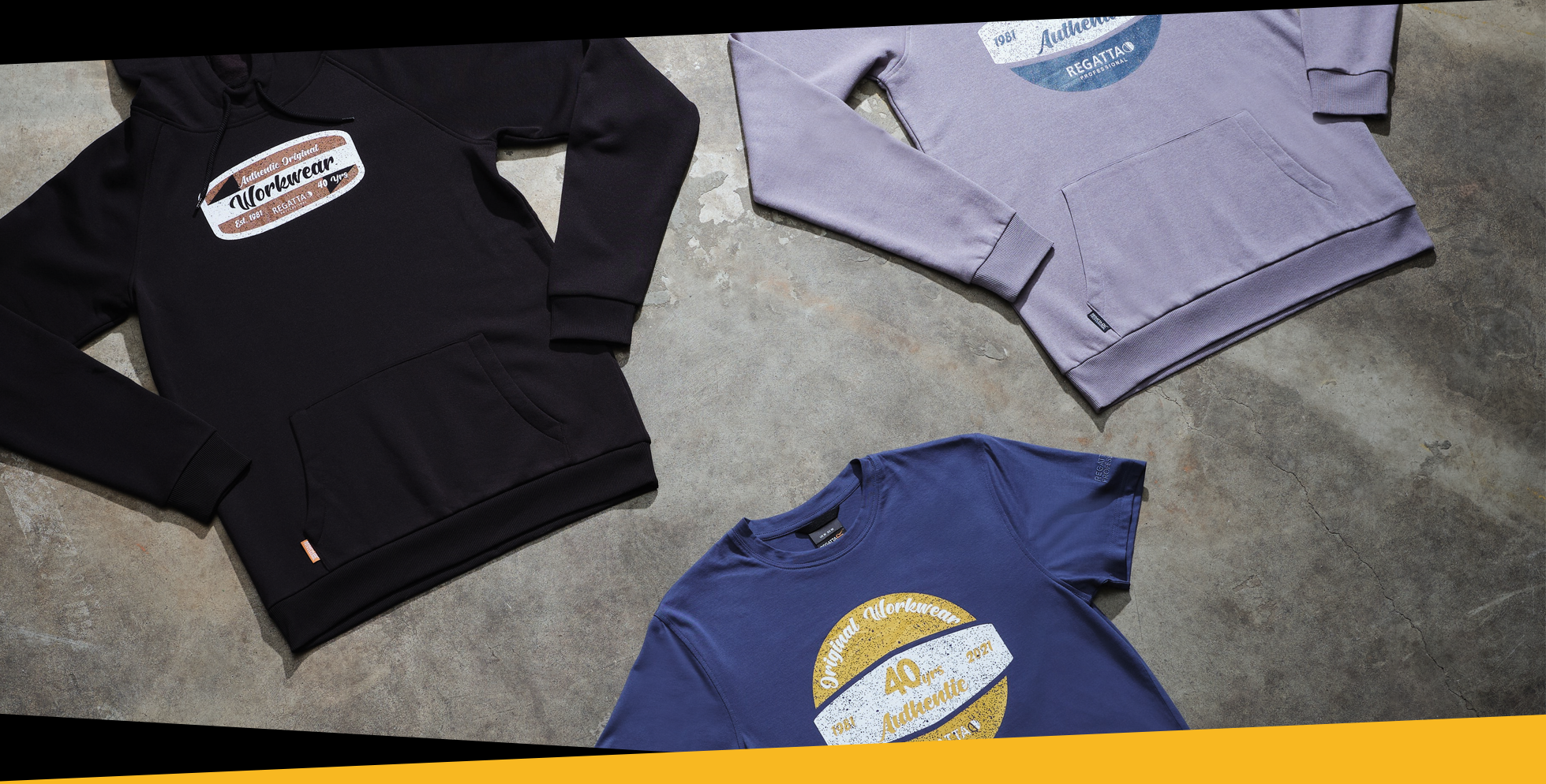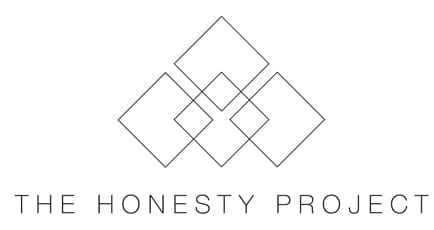 WE DEEPLY BELIEVE THAT HONESTY, COURTESY AND RESPECT ARE CRITICAL IN ALL THE DECISIONS WE MAKE WHEREVER THAT MAY BE - WITH CUSTOMERS, COLLEAGUES AND THE WORKERS IN OUR FACTORIES.

THE HONESTY PROJECT FOCUSES ON CREATING FANTASTIC PRODUCT, WHICH HAS BEEN THOUGHTFULLY ENGINEERED FOR THE GREAT OUTDOORS AND IN DOING SO WILL HOPEFULLY ENHANCE THE LIVES OF THOSE TOUCHED BY OUR BUSINESS. WE ARE NOT PERFECT YET, BUT WE ARE STRIVING TO BE COMMITTED TO HONESTY AND TRANSPARENCY IN EVERYTHING WE DO, EVERY STEP OF THE WAY.

THE HONESTY PROJECT IDENTIFIES TWO KEY STRATEGIC AREAS TO TACKLE THE CHALLENGES WE FACE TO ACHIEVE OUR AMBITIOUS PLANS.

1. WE OFFER A HOLISTIC APPROACH TO ADDRESS ISSUES SURROUNDING OUR PEOPLE AND OUR PRODUCTS
2. WE HAVE NURTURED PARTNERSHIPS WITH INTERNATIONAL GOVERNING BODIES TO ENSURE THAT WE CONTINUALLY MEASURE AND DEFINE OUR POLICIES AGAINST INDUSTRY STANDARDS.
Responsible Sourcing

It has been a priority for our business for many years that we ensure workers in our partner factories are treated fairly, with good working conditions. Since 2012, The Regatta Group has been a member of the Ethical Trading Initiative (ETI) where we joined as a foundation member. All corporate members of ETI agree to adopt the ETI Base Code of labour practice, which is based on the standards of the International Labour Organisation (ILO).
Since May 2017, we have maintained "Achiever" level by ETI standards, which highlights our progress on the ETI landscape. This reflects the amazing work we are doing in our factories. The ETI base code is the standard we aim to adhere to across all of our supply chain.
As part of the ETI we actively listen to shared experiences, attend working groups, evaluate our factories regularly against set standards and pilot new initiatives across our supply chain to establish good ethical practice. We are very proud that we have set up workers participation committees in key factories to ensure our workers have a voice. This is a really huge step.
As a Group, we have very good purchasing practices in place, including:
• Discussing factories capacities, shipment schedules and purchase orders
• Planning to ensure agreements with factories are kept and they are not overloaded
• Increasing minimum orders to help improve factory efficiency and productivity
• Increasing lead times
• Agreeing price increases in line with worker wage increases
• Making designers aware of the impact of last minute designs on the production process
• Seeking alternative shipping routes/methods to shorten lead times without pressuring factories
• These are all genuine ethical trading actions that relate to how we are creating a more enabling environment for decent pay and work.
We also have a programme in place to train factory managers in health & safety and have 2 full time members of staff who ensure that factories are inspected and all remediation work is carried out timely. Our Health & Safety training workshop has already reached over 14,000 workers.
We are really proud of our long term commitment to our suppliers. 50% of our suppliers within the Group have worked with us for over 5 years, and 35% for over 10 years. Across the Group we have inspected over 116 factories to ensure 40,000 workers are covered by the ETI base code across 9 countries.
In 2017, we launched the ILO Score project which develops HR strategies within factories, working directly with line workers in one of our factories. We will have completed the first module in 2017 and will be monitoring its effectiveness with a view to rolling it out to further of our factories.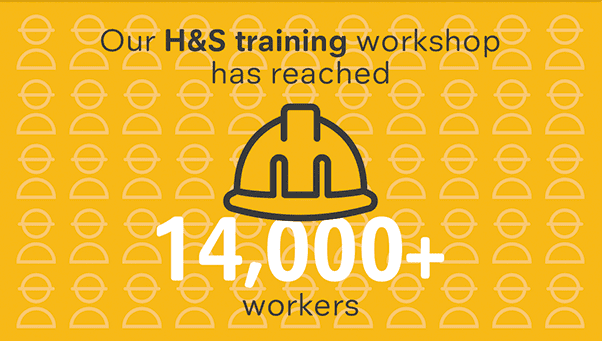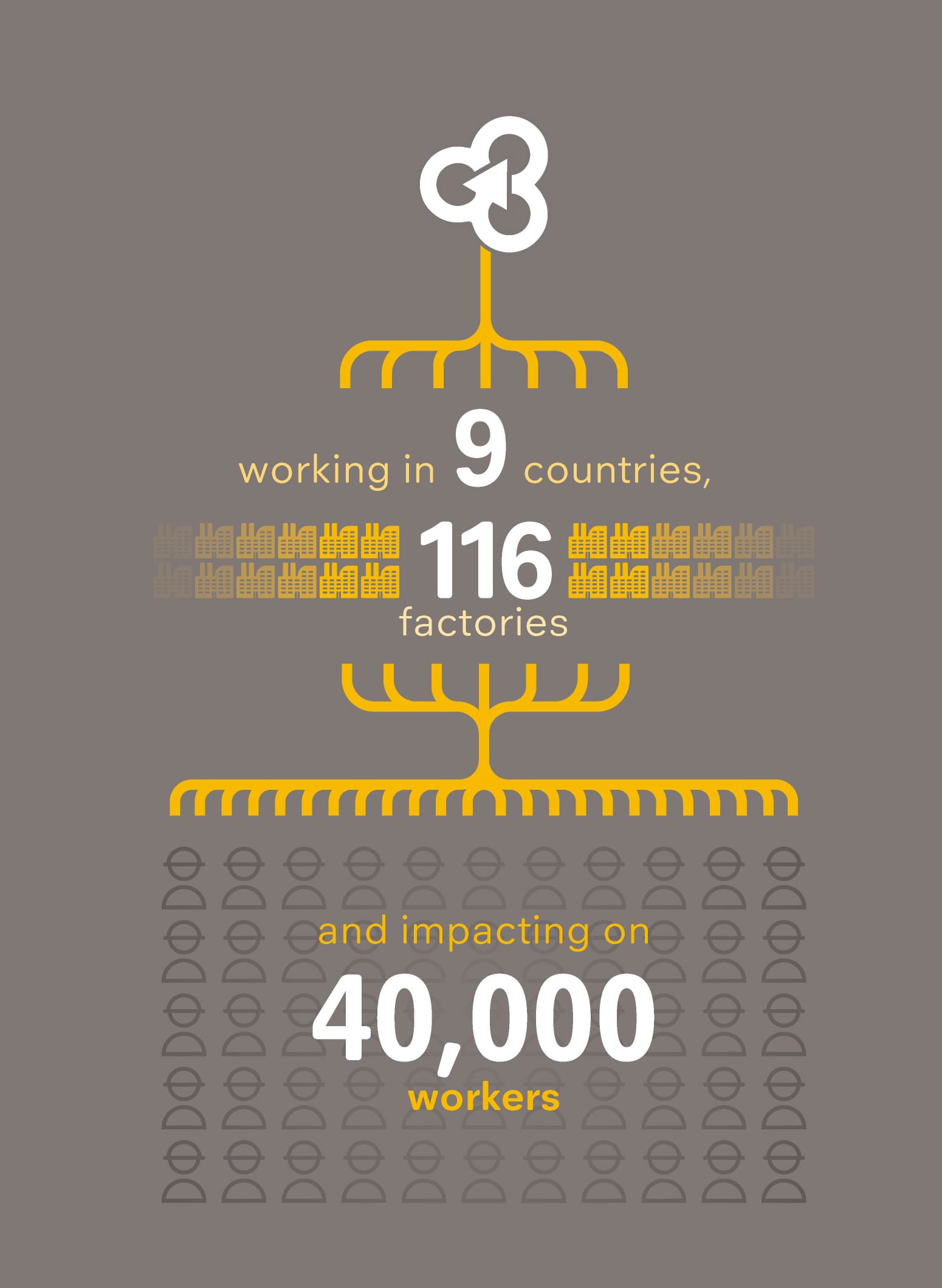 Traceability
We realise that to take control of our supply chain, we must understand where our product comes from. We have managed to map out our major material and component supply chains to ensure that we have full visibility of those suppliers who assemble our products and the fabric and accessories that are included.
Our Employees
We try to ensure that everyone is treated fairly with dignity, honour and respect. We have a diverse culture and pledge to embrace diversity and not discriminate against employees or potential employees on the grounds of race, colour, religion, nationality, sexual orientation, gender, age, ethnic origin, political opinion or disability. We work with HR to ensure that we are an equal opportunity employer and help people get into employment who might otherwise struggle.
All of our employees are committed to our business' success. We are proud to reward their contribution and offer all employees access to regular health checks, a free counselling support phone line, onsite fitness classes, discounted gym membership, and free fruit. In addition, we actively encourage and support our employees to volunteer annually in local projects, aiding the local community.
We are proud to be presented the Gold Award by Scancapture who runs 'In the Open' surveys with 78% of our employees feeling engaged at work compared to a national average of 59%.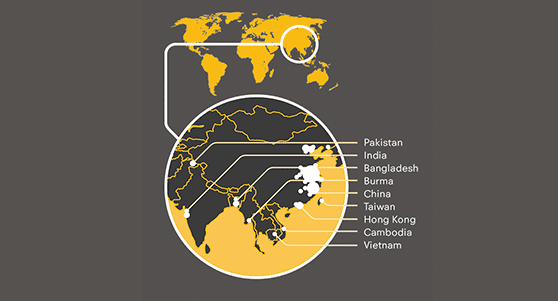 Modern Slavery And Human Trafficking
Slavery, forced labour and human trafficking remains a hidden blight in our society, especially considering the rapid rise in global migration. No sector or industry can be considered immune. We have a zero tolerance approach to Modern Slavery of any kind within our operations and supply chain. We all have a responsibility to be alert to the risks, however small, in our business and in our wider supply chain.

We expect all our staff to report concerns, using the appropriate reporting channels and Management is expected to act upon them. We are committed to ensuring that no slavery or human trafficking exists in our supply chain partners.

Our statement on this has been published in accordance with the Modern Slavery Act 2015. It sets out the policies and action taken by The Regatta Group of Companies - Regatta Great Outdoors, D2B, Craghoppers, Hawkshead and Countryside Trading Ltd, during year ending January 2017, to prevent modern slavery and human trafficking in our business and supply chain.

To read our full statement, please click here .
Social Impact Programmes
The Regatta Health Education Programme educates female workers in Bangladeshon health, hygiene, nutrition and finance. The programme has been completed in 6 factories in Bangladesh. This has reached 10,000 workers, who in turn have taught their neighbours and friends.
1.Reduction in sick leave and absenteeism
2.Lower worker turnover
3.Improved productivity
4.A happier, healthier, more motivated workforce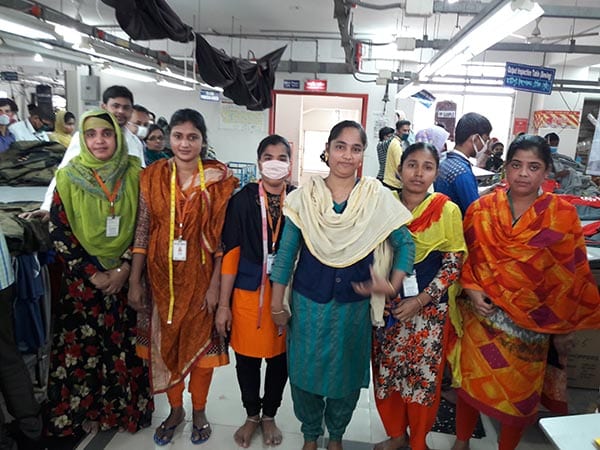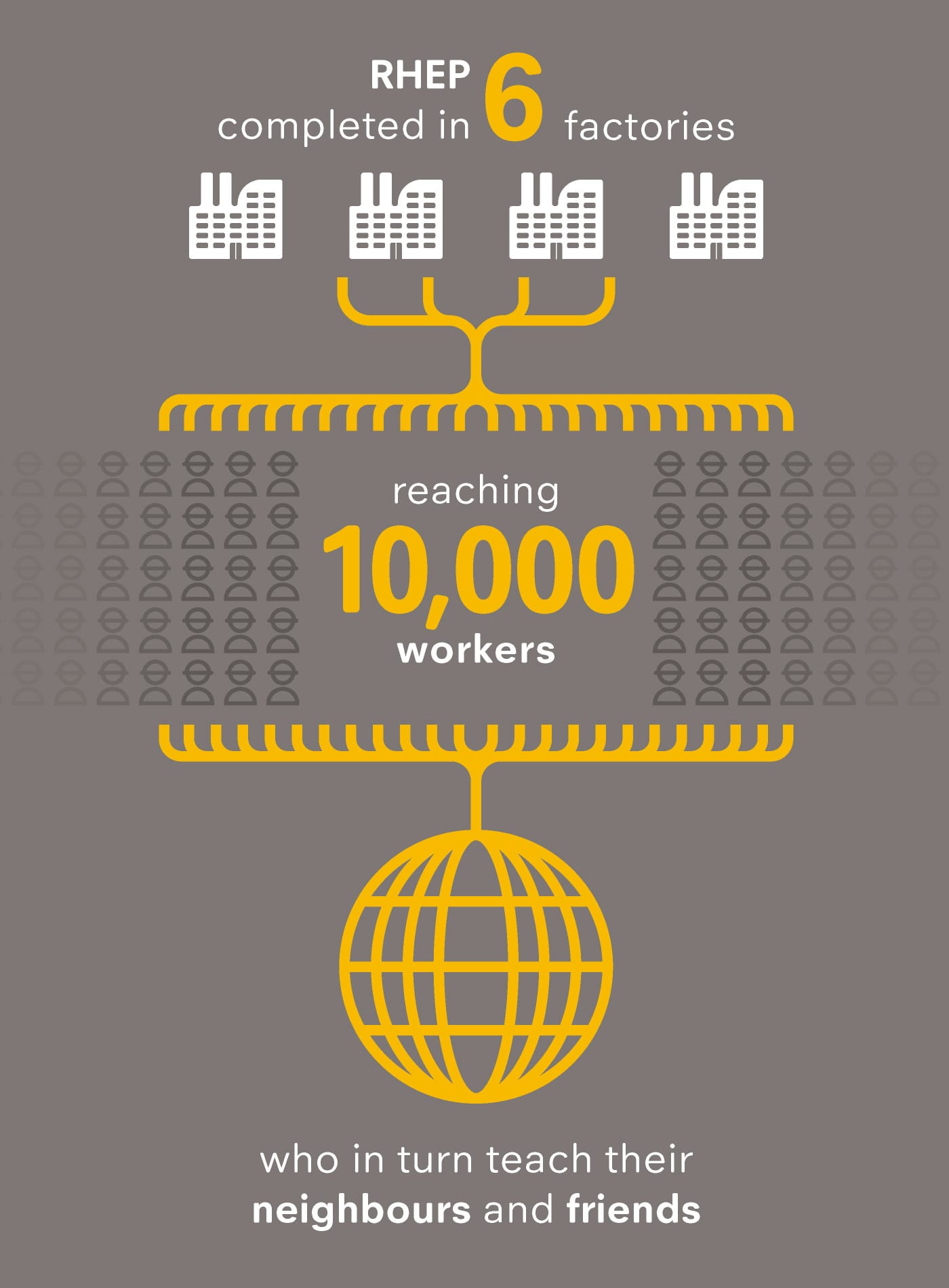 Mentors For Our RHEP Project
Our second social impact programme is the Regatta Group Savar primary school in Dhaka, Bangladesh. This school which we have been funding them for over 10 years, is located in our garment factory area.
It offers life-changing education for children in a safe and exciting place to learn and grow. This enables children to reach their fullest potential becoming confident and well prepared for life. There are currently 262 students between the age of 4-14, including 58 children with learning and physical disabilities.
As well as providing a balanced meal to all pupils, 6 days a week, we ensure that the curriculum taught is at a high standard. Plans for 2017/18 include the redecoration and refurbishment of the building. We plan to introduce a numeracy and literacy booster scheme, and a programme to help educate the parents.
It is so uplifting to see the changes we have made and to know that we have impacted more than 3000 families to date.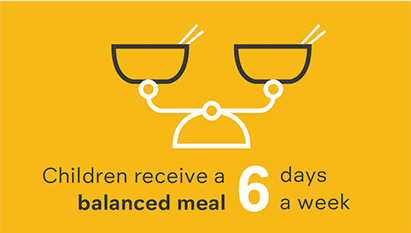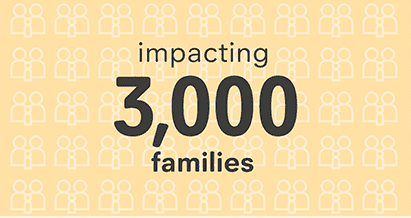 The Environment
Some of our fabric and trim suppliers are Bluesign accredited and a high proportion have obtained Oekotex certificates for the items that they produce.
Our business sets out to create the best product around, whilst reviewing our processes from beginning to end to enable us to reduce our environmental impact. We have established a detailed plan across the business to document what we can do, with key dates and targets.
We keep up to date with industry standards on sustainability and chemical testing of product with our partnership with the EOG (European Outdoor Group), attending webinars, monthly updates and information exchanges at the Outdoor trade shows. Already PFOS and PFOA free, Regatta is working to replace DWR (Durable Water Repellent) treatments with PFCs (Perfluorinated compounds) with more environmentally friendly alternatives by 2020.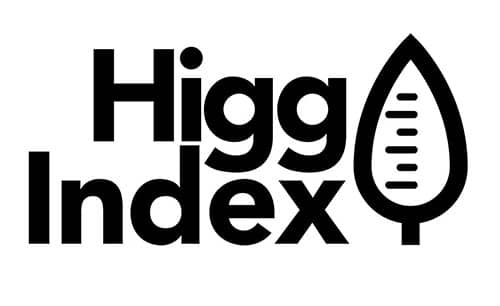 The Higg Index – Sustainable Apparel Coalition
By January 2018 we will have submitted our first self-assessment in accordance with the Higg Index. This self-assessment standard is unique to the apparel and footwear industry and we will be using it to assess our environmental and social sustainability throughout our supply chain.
This will help us, every year, to identify areas for improvement and benchmark our performance against the Industry.
The assessment is based on modules which consider corporate policies and practices in every impact area and at every level of sustainability. We will enter our own data and will receive performance scores broken down by category as well as an overall company score. The scores are displayed anonymously to everyone using this standard which allows other brands and retailers to benchmark their performance and discover where they stand compared to others.
Our involvement with the Higg Index will enable us to strive for better improvements where required and ultimately raise the bar on our sustainability efforts.
The Microfibre Consortium
The Microfibre consortium was created by European Outdoor Group, the Regatta Group joined the consortium in June 2017.
The consortium is made up of a selection of EOG members, all brands, working alongside experts to review and find a solution to reducing the fibre loss during production, wear and washing that has been contaminating our water systems and oceans. Collaborative links exist with sister organisations such as the Scandinavian Outdoor Group, Peak Innovation and also the Boulder (CO, USA) based Outdoor Industry Association.
The members fund and review findings on research that will initially aim to answer and consolidate fundamental questions, such as:
• How much microfibre shedding are we producing?


• How are the fibres being shed?


• What fabric types could be the key offenders?



The desired outcome of this first phase is an open source database that details research findings about the effect polymer, yarn and textile structure may play on Microfibre shedding.
Chemical Testing
Global attitudes to chemicals have intensified in the past decade. We have seen the introduction of the EU REACH programme's restricted substance list that began evaluating and regulating chemicals being produced before entering specific countries. Many countries have now begun similar programmes in order to review and restrict harmful chemicals. Each season we evaluate the ranges with a rigorous testing programme in place. The Group reviews all its regulations against global directives to ensure that we are compliant. Already PFOS and PFOA free, Regatta is working to replace DWR (Durable Water Repellent) treatments with PFCs (Perfluorinated compounds) with more environmentally friendly alternatives by 2020.
Our full list of restricted substances can be seen here.
Energy Efficiency
Our warehouses are fitted with high frequency TS light fittings and they are on sensors so the energy used changes to the presence of people in that area. Lighting sensors are also used throughout the offices. We also use low energy usage battery chargers for all our MHE.
Waste Management
Our sites in the UK all comply with waste management legislation and the relevant environmental regulations by recording all movements of general waste.
This is then matched with certificates received from authorised contractors, verifying the appropriate disposal. Clean and foul drain systems are identified where appropriate and comply with the requirements of pollution control regulations. Arrangements are in place to manage chemical spillage with appropriate spill kits installed at all site facilities.
Operations
We take our carbon footprint very seriously, especially for our logistics department who are concerned with the transportation of our products from China and Bangladesh to the UK and abroad. We have offices in China and Bangladesh which help us reduce our air miles when we are required to QC our products or visit our suppliers.
We work extremely hard to ensure our shipping company provides 98% container efficiency. In 2012, we joined the Peel Ports Cargo 2000 Initiative which is set to reduce the number of road miles from port to warehouse. We are currently reducing our road miles by 47,000 miles per year.
Control Of Hazardous Substances
The health, safety and welfare of our employees and anyone else who comes into contact with our operations are of paramount importance.
We ensure that we comply with regulations set out to manage the presence and use of chemicals or substances that may be potentially hazardous to health. This is relevant both within our own operational sites and those of our key supply chain partners.
We have management systems in place that comply with the requirements of The Control of Substances Hazardous to Health Regulations 2002 (COSHH). Under these regulations, UK operations evaluate and control the risks to the health of all employees from exposure to hazardous substances at work.
We carry out 3rd party audits on our supply chain manufacturers to verify that they comply with local legislation ensuring as a minimum that:
• Chemicals are well covered and safely stored


• Workers handling chemicals are appropriately trained


• Workers have access to suitable equipment and protective clothing when handling any chemicals


Recycling
The recycling schemes at our Head Office and warehouse site have recorded 0% office waste in landfill from June 2016 onwards. In 2015, 483 tonnes of paper and 5 tonnes of plastic were recycled.
We aim to recycle as much waste as is reasonably possible. At all ouroperating sites we have recycle centres and we segregate waste streams ready for disposal.
Working with properly registered and licensed contractors, the following waste streams are shipped to recycling facilities:
• Cardboard packaging


• Polythene packaging


• Office paper


• Printer cartridges


• Lamps & lights


• WEEE (electronic equipment)


• Cans


• Bottles


• Wood


We do have returned stock and samples and avoid sending any pieces of surplus product to landfill by donating 90% of this to charity. In addition, Craghoppers offer a Lifetime guarantee providing information for the products care and repair. Products are replaced if there is a quality issue.

Product Recycling
Our partnership with Newlife - the Charity for Disabled Children supports our environmental commitment and enables us to recycle returned stock to raise much needed money to help provide essential equipment for disabled children. Newlife has been recycling returned, sample and un-sold textile stock for over 25 years, building its reputation as a leader in the field of recovery and recycling.
How Does It Work?
The Group donates some end of line stock and samples to Newlife's commercial recycling division where it is fully de-labelled and de-branded (to prevent fraudulent returns to shops) and sold direct to the public through Newlife's popular fashion and home retail stores.
Profits generated by the sale of these products help disabled children and their families by providing specialist equipment (wheelchairs, buggies, seats and beds), as well as investing for a better future for children with disabilities supporting medical research into birth defects and campaigning at local and national government level to improve services and access to equipment.
Sustainability
When it comes to sustainability, fabric selection is considered and we have added sustainable fibres such as Bamboo and alpaca wool into the Group's ranges.